Please Note: Spirits are available for shipment or delivery within New York only.

10 products in this category, displaying products 1 to 10.
Nose: Mint, clove, cinnamon, licorice root, pine nuts, and dark chocolate, with a surprising dose of gin botanicals thro...
Michter's is renowned for its rye, which is America's oldest whiskey variety. The aroma is sweet with caramel and ...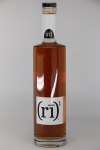 (r?)1 (pronounced Rye One) is a blend of several different ages (minimum 4.5 years) to create a uniquely smooth and soph...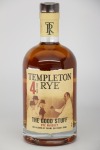 "A big and spicy rye from the folks at Templeton. A 95% rye mashbill, distilled in Indiana, with a lot of flavor that ma...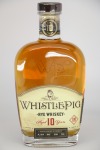 "WhistlePig is a fantastic brand of straight rye whiskey which is distilled and initially matured in Canada before bei...
Kentucky
Aged for ten years, the nose is complex, with aromas of toffee, hints of orange peel, herbs, honey, leather and oak. The...
Kentucky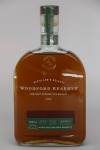 Woodford Reserve Straight Rye Whiskey delivers bold flavors of pepper and tobacco with a long fruit and sweetly spiced f...
New York
Notes of caramel, toffee, vanilla, walnuts, cinammon and other spices, as well as a mouth filling sensation on your firs...
New York
This is a light, tropical "summer" rye and makes for some great cocktails. A good bitter, or a splash of vermouth or gin...