We carry dozens of kosher wines from a variety of regions suchs as, California, Spain, France and Israel. But there was a time, not too long ago, when kosher wine was limited to just a handful of producers—most notably, Manischewitz (which we carry, but is available for in-store purchase only)—and was often a sweet, dark concoction that resembled grape jelly more than a beverage to be enjoyed along with food. Now the range of kosher wines is not only much broader, but the quality has also dramatically increased. Today dozens of estates, including some of the world's most well renowned, produce kosher wine. In Bordeaux, Barons de Rothschild, Giscours, and Pontet-Canet all have kosher wines available (if you don't see these below, please call to talk with a specialist about special orders/availability). Of course the main source for kosher wine remains Israel, with a number of stellar properties cropping up in, and around, the Golan Heights. Our selection of kosher wines below include those produced under traditional rules as well as "mevushal" wines. This second category of kosher wines are either boiled or flash pasteurized to keep within Kashrut law, which stipulates that for a wine to remain kosher—if opened and served by someone outside the Jewish faith—it must be "mevushal." A recent study at UC Davis has made the argument that the average "blind-taster" can not distinguish between wines that have been boiled, although we think that flash pasteurization—a process used by the legendary Beaucastel in the southern Rhone Valley, is a preferable choice in regards to taste and quality. Wine produced under either practice are clearly labeled on the bottle as well as indicated on our site. If there is something special you are looking for, or have any questions regarding these wines, please feel free to drop us a line. Cheers – The PJ Wine Team
4 products in this category, displaying products 1 to 4.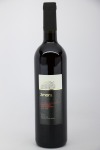 $10.97
$8.97
You Save: 18%
A slightly sweet version of Cabernet Sauvignon, while it has the primary characteristics of a Cab, pronounced berries, d...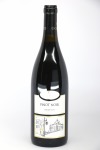 This elegant Pinot Noir shows a light ruby red color. The wine develops intense aromas of raspberry and cherry that evol...
Galilee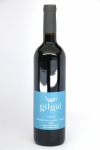 Kosher for Passover

This 50-50 blend of Cabernet and Merlot is medium-bodied, complex and flavorful.