26 products in this category, displaying products 25 to 26.
Normandy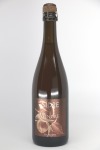 $14.99
$11.47
You Save: 23%
For autumn on the East Coast, you're just not going to find a more perfect drink than traditional, lightly sweet apple c...
Spain

I am absolutely loving this cider right now! This is not a sweet styled cider, like Martinelli, but a dry traditional ci...