27 products in this category, displaying products 25 to 27.
Champagne
For classic rose Champagne elegance, it is hard to top Ruinart. From the first glance at its rounded bottle, to its stra...
Champagne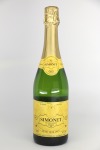 Loire Valley
Langlois-Chateau first established its reputation with its rich and elegant Crémant de Loire sparkling wines. This Rose...