5 products in this category, displaying products 1 to 5.
Galilee
$19.99
$16.97
You Save: 15%
Kosher for Passover

Winemaker Notes:
The wine displays rich aromas of plum, black cherry and fresh berry, a touch of li...
Galilee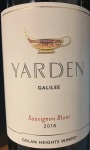 Greece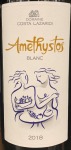 Tasting Notes:
This un-oaked dry white has a big, bold and mouth-filling bouquet of peach, melon and tropical fruits.
Greece
Malagouzia / Moscato / Sauvignon Blanc
New York
100% Pear from orchard grown and foraged perry pears. High acidity, soft tannins, honey and gooseberry with savory eleme...