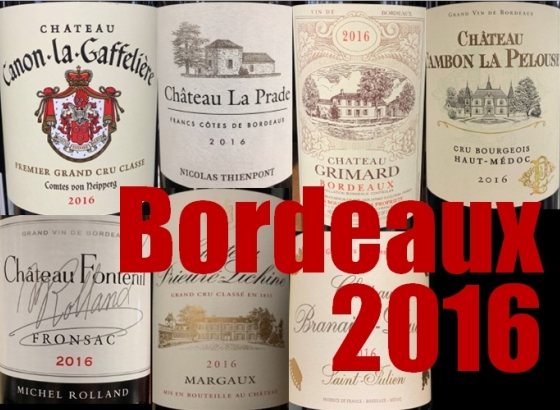 " ...2016 is an incredible vintage that produced a lot of outstanding and some extraordinary wines throughout Bordeaux...
...one of the aspects I particularly love about this vintage is its ability to clearly communicate terroir. When you taste the wines, they do not so much scream 2016—as you make get with a 2009 or 2010—but they do want to tell you where they come from." -Lisa Perrotti-Brown of The Wine Advocate
The wine critics all state that the 2016 vintage will go down as a classic, in our humble opinion, we completely agree. So many of the 2016 Bordeaux we have tasted are nothing short of stunning. On the low-end, the wines have lovely plush fruit, similar to 2015, but with a bit more structure; many needing to open up and unwind. The middle tier Chateaus are clearly over-achieving, showing depth, character, and persistence far beyond their price point. While the classified growths are inspiring, with the potential to age gloriously for many years to come.
This is not a vintage to miss, try a few and you will see. When you find one you like, stock up for vintages like this do not come often.
Filtered Search:
4 products found, displaying products 1 to 4:
Bordeaux Red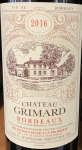 PJ WIne - Best Buy!
Chateau Grimard is a small, three generation-old family estate located in the commune of Lugon, just...
Bordeaux Superieur
$10.99
$9.87
You Save: 10%
The cepage is 60 % Merlot, 20 % Cabernet Sauvignon, and 20 % Cabernet Franc that is seamlessly blended. The wine is well...
Medoc
$19.99
$17.97
You Save: 10%
91 pts Decanter
This is tasting beautiful this year, very enjoyable fruit extraction that manages to be intense but not ...
Saint Emilion

$104.99
$93.97
You Save: 10%
95-98 pts Wine Spectator
This pulls a lot of red and black currant, fig and boysenberry pâte de fruit notes together, w...