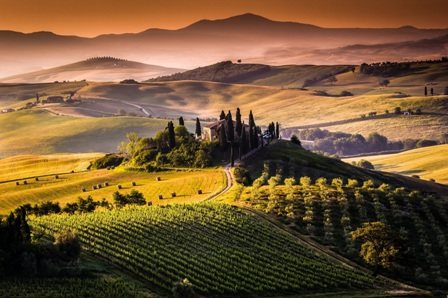 2015 Brunello di Montalcino
2015 is being heralded as the latest great Brunello di Montalcino vintage. This is no surprise after tasting so many exceptional Chianti Classicos, the other major wine region of Tuscany, from the same year. The new 2015s are arriving weekly and will be added to this page. Stock up, while they are available for many, are in limited supply.
Here is what the professional wine critics are saying:
"It's a vintage of power and purity, the result of a long growing season with no extreme events. One which was warmer than 2014 and with much less rain, yet water reserves were high due to rains throughout the winter months. Those reserves aided the vines through the dry, warm, and sunny summer months, which were complemented by cool nighttime temperatures and just the right amount of precipitation at the right time. What's more, it was cool and dry prior to harvest, which in turn presented a healthy crop of perfectly ripe grapes." - Eric Guido of Vinous Media
"The 2015 vintage is a historical year for Brunello di Montalcino that nobody should miss. The wines show impressive precision of vivid fruit, fine tannins and freshness in acidity despite their ripeness and richness which makes them some of the most exciting in years.
It certainly compares to other great years of the appellation including 1997, 2006, 2007, and 2010.
This excellent hang time when the grapes are allowed to evenly ripen on the vine certainly delivered wonderful wines. Nearly all the 2015 Brunello shows complex and beautiful aromas. It is not just ripe fruit when you stick your nose in the glass. The palates of the best show such fine-grained tannins. This wonderful harmony in the nose and palate makes the wines so approachable that you want to drink them now.
However, these are Brunellos that will age beautifully for decades ahead making them historical in every sense of the word." - James Suckling
Filtered Search:
9 products found, displaying products 1 to 9:
Montalcino

$54.99
$48.97
You Save: 11%
93 pts Vinous
The 2015 Brunello di Montalcino is dark and woodsy, opening with a note of wild herbs, moist earth, and le...
Montalcino
$59.99
$54.97
You Save: 8%
Wine Advocate, 95 pts. - "The Altesino 2015 Brunello di Montalcino shows beautiful depth and latitude, with broad fruit ...
Montalcino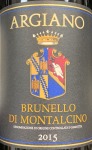 95+ pts Wine Advocate
This is a terrific wine and one of the new releases from Montalcino that I happily include on a s...
Montalcino
$46.99
$41.97
You Save: 11%
95 pts Vinous
Vibrant red. Minerals and violet complement lively red cherry and raspberry aromas on the incisive nose. T...
Montalcino

$64.99
$59.97
You Save: 8%
94 pts Wine Advocate
The Neri family has created a classic expression of Sangiovese from a classic vintage, while remai...
Montalcino
99 pts James Suckling
The purity of fruit in this wine really strikes you with black cherries, combined with sage, laven...
Montalcino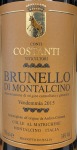 $53.99
$46.97
You Save: 13%
98 pts Decanter Magazine
After sitting out the 2014 vintage, Andrea Costanti calls 2015 a beautiful year and one of the ...
Montalcino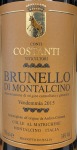 $106.99
$93.97
You Save: 12%
98 pts Decanter Magazine
After sitting out the 2014 vintage, Andrea Costanti calls 2015 a beautiful year and one of the ...
Montalcino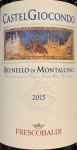 $71.99
$65.97
You Save: 8%
97 pts James Suckling
This is a pure and beautiful Brunello with super fine and abundant tannins that are comprehensive ...