| | |
| --- | --- |
| highly rated collectibles | |
Filtered Search:
13 products found, displaying products 1 to 13:
Bordeaux

$199.99
$183.67
You Save: 8%
#84 on The Wine Spectator's Top 100 Wines of 2018!

97 pts Wine Spectator
Showy, with layers of warmed fig, roasted mesq...
Castilla y Leon
93 pts Stephen Tanzer
"Ruby-red. Aromas of dried cherry, raspberry, vanilla, mocha and Cuban tobacco, with smoke and pot...
Gevrey-Chambertin

The Premier Cru site of Clos Prieur is located just south of the village and slightly down slope from Mazis-Chambertin. ...
Gevrey-Chambertin

Biodynamic

Trapet owns 1.85 hectares in this Grand Cru vineyard with Southeast orientation on Grravely/Marl top soil wi...
Piedmont

$410.99
$389.97
You Save: 5%
Ribera del Duero

"Moving on to the big guns, the 2004 Unico is truly spectacular, in line with the 1970 and 1994. It's a blend of 87% T...
Rioja

Intense red cherry colour. Complex and elegant on the nose with aromas of plum and sweet spices such as cinnamon and nut...
Rioja
"This winery's top of the line offerings are the Gran Reservas. The 1981 Gran Reserva 890 boasts a knock-out nose of smo...
Rioja

"2001 is a great vintage for all the wines from La Rioja Alta but the long-awaited 2001 Gran Reserva 890 is otherworldly...
Rioja

$199.99
$177.97
You Save: 11%
#4 on The Wine Spectator's Top 100 Wines of 2018!

95 pts Wine Spectator
Cedar and sandalwood aromas give way to flavors...
Saint Estephe
95pts-Wine Advocate:
Originally rated 96, this wine confirmed its early rating, although again, the backwardness and sti...
Vougeot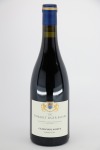 From a .72 ha parcel on the Vosne side near the top. The wines are aged on their lies between 12 and 18 months, dependin...
Washington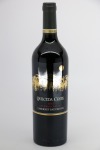 96 pts Wine Advocate
A powerful wine that bears the stamp of the vintage, the 2015 Cabernet Sauvignon offers up aromas o...