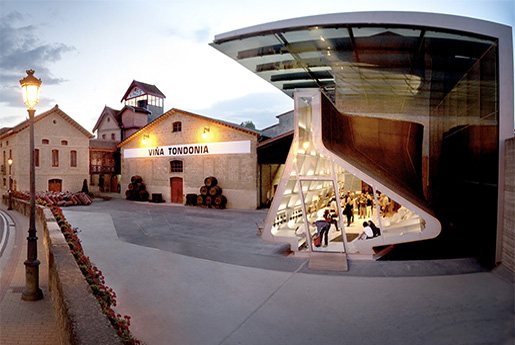 Lopez de Heredia
Lopez de Heredia - one of the most venerable producers in Spain– produces traditional, was founded over 130 years ago. Following a tradition that has been passed down through generations, their wines are released at least 5-10 years after harvest, which provides added complexity and elegance to their Crianzas and Gran Reservas.
A rarity in Rioja, Lopez de Heredia uses only estate bottled fruit from their prized vineyards- Tondonia, Cubillo, Bosconia, and Zaconia- with the idea that the only way to get the best fruit is to care for the vines themselves.
"For us, tradition and conviction are life-long attitudes. Our winemaking process has been passed on from generation to generation, and our daily tasks are rooted in tradition, yet at the same time based on our deep belief in the validity and modernity of our methods. By "tradition", we do not mean immobility and opposition to change; rather a dynamic and aesthetic concept in maintaining eternal principles and criteria. We are perfectly aware of the rhythm of change, and for this reason, our openness to change, our flexibility, our non-conformism and our self-criticism enable us to face the future. What we have inherited from our ancestors is what converts our idiosyncrasies into positive qualities and attitudes." - Lopez de Heredia
Neal Martin, while the Spanish wine critic for the Wine Advocate, had these kind words to say about Lopez de Heredia which I felt captured the essence of what makes this winery special:
"I have adored, indeed occasionally worshiped, the wines of Lopez de Heredia for many years, so I am not ashamed to admit that visiting both their vineyard and their winery was a pilgrimage. Founded by Rafael Lopez de Heredia y Landeta in 1877, it has withstood the tide of corporatization and homogeneity, and epitomizes timeless, artisan winemaking in their own individual, almost solipsistic manner. Technology is noticeable by its absence here. For example, to quote her sister Maria-Jose at a tasting that I subsequently attended in London: "Indigenous yeasts have adapted to high temperatures. To control the temperature during fermentation, we open doors and windows" and "malolactic is the invention of modern winemakers." I had to check whether this was 2012 or 1912. If you were to award points for charisma, then this producer would be in a league of its own. That would count for nothing if their wines were not distinguished, individual, long-lived and above all, delicious. It is commonly known that if you are seeking bags of fruit and lashings of oak, this is not the place to come. My views and these scores might be irrational to someone with a penchant for lush, voluptuous Rioja. Lopez de Heredia is the apotheosis of traditional, classic wines: taut, fresh, bucolic, utterly charming and amazingly long-lived."
Filtered Search:
5 products found, displaying products 1 to 5:
Rioja
$48.99
$43.97
You Save: 10%
95 pts Wine Advocate
The nose of the 2008 Viña Tondonia Reserva is very elegant, fresh and with an herbal twist, starti...
Rioja

$448.99
$379.97
You Save: 15%
"The seductive 1976 Vina Bosconia Gran Reserva is another ethereal beauty, revealing an expressive nose along with notes...
Rioja
$547.99
$499.97
You Save: 9%
"Thirty years after the vintage the two 1976 Gran Reservas still fully express the qualities of their unique terroirs. T...
Rioja
$27.99
$23.97
You Save: 14%
93 pts Wine Advocate
I was quite impressed by the 2012 Viña Cubillo Tinto Crianza, a classical Rioja that is nicely cra...
Rioja
$39.99
$36.97
You Save: 8%
94 pts James Suckling
Taking on a balsamic and high-toned wood character to the ripe fruit on the nose. Some dried chees...