Filtered Search:
12 products found, displaying products 1 to 12: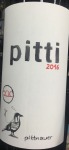 Organic / Biodynamic

Write up is on the 2017 vintage:
The New York Times article: 20 Under $20: Minimal Effort, Maximum...
Burgundy

$36.99
$29.97
You Save: 19%
Subtle aromas of smoky berry fruit, grilled meats and spices. Elegant medium-body, without being timid, this pinot noir ...
California
$29.99
$24.97
You Save: 17%
2016 El Jaleo is a lightish ruby color, and at once fruity and earthy on the nose. It's medium-bodied on the palate, w...
California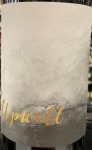 85% Cabernet Sauvignon and 15% Petite Sirah from a prime vineyard in Lodi California. Fermented in stainless steel then ...
Canary Islands

$19.99
$17.97
You Save: 10%
What: 90% Listan Negro, 5% Vijariego Negro, 5% Baboso. Organic, minimal S02. Stainless steel ferment, aged in Burgundy b...
Castilla y Leon
$29.99
$26.97
You Save: 10%
QUALITY WHITE WINE, AGED FOR 7 MONTHS IN FRENCH ALLIER OAK CASKS. AROMATIC NOTES AND HINTS OF RIPE FRUIT CAN BE PERCEIVE...
Cigales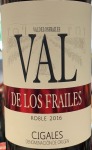 $10.99
$9.87
You Save: 10%
This is an unbelievable value from arguably the best producer in Cigales, Spain. Dark cherry color, clean and bright, wi...
Jumilla
Single-vineyard Monastrell that are 35 to 50 year-old ungrafted vines from the northern part of Jumilla. The fresh soils...
Manchuela
$11.99
$10.87
You Save: 9%
91 pts Wine Advocate
The 2018 Clos Lojen is pure Bobal that fermented with full clusters in oak vats and then matured fo...
Marche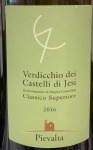 $16.99
$14.97
You Save: 12%
Demeter Certified Biodynamic.
90 pts Vinous Media
Bright straw. The pure but reticent nose opens nicely with aeration to...
Toro
$19.99
$16.97
You Save: 15%
A powerhouse Toro that was really impressive. Bordeaux and California Cabernet Sauvignon drinkers are going to love this...
Tuscany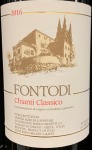 $45.99
$39.97
You Save: 13%
94 pts Wine Spectator
A sleek, black cherry and blackberry-infused red, coupled with a steely, vibrant structure. Linear...