Summer is not summer without rivers, lakes and oceans.... of Rosé! From the salmon tinted goodness of Provence, the juicy fruit from Rioja, or the minerality of Sicily.... everyone needs their fridge well stocked with the pink stuff all season long. Avoid a shortage in your house and grab your favorite rose colored bottle by the case!
Filtered Search:
4 products found, displaying products 1 to 4:
Bordeaux
$16.99
$14.97
You Save: 12%
This wine came in second place in our 2019 vintage Rosé Taste Off!
The grape varieties are Cabernet Sauvignon (80%) and...
Languedoc

A delicious French Rose in a can! My prayers have been answered! Light, refreshing and crisp. Perfect for picnics in the...
Piedmont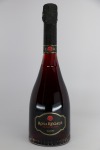 Portugal
A light, delicate pink hue with a lively effervescent palate. Fruit forward and delicious without being sweet.