Summer is not summer without rivers, lakes and oceans.... of Rosé! From the salmon tinted goodness of Provence, the juicy fruit from Rioja, or the minerality of Sicily.... everyone needs their fridge well stocked with the pink stuff all season long. Avoid a shortage in your house and grab your favorite rose colored bottle by the case!
Filtered Search:
12 products found, displaying products 1 to 12:
Bordeaux
$16.99
$14.97
You Save: 12%
This wine came in second place in our 2019 vintage Rosé Taste Off!
The grape varieties are Cabernet Sauvignon (80%) and...
California
$26.99
$22.97
You Save: 15%
Organic / Natural

Joe Swick is a 5th generation Oregonian, born and raised in Portland. He got into the wine business w...
Cigales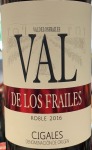 $10.99
$9.87
You Save: 10%
This is an unbelievable value from arguably the best producer in Cigales, Spain. Dark cherry color, clean and bright, wi...
France
Made for the "American" palate (Off Dry).

Uniquely crafted Rose infused with subtle Grapefruit flavors. Beautiful Grape...
France
Winery Notes:
"VRAC", or "en vrac" translates to "bring your own bottle". In many French villages, locals will bring bot...
Languedoc

A delicious French Rose in a can! My prayers have been answered! Light, refreshing and crisp. Perfect for picnics in the...
Loire Valley

$16.99
$13.97
You Save: 18%
This wine came in ninth place in our 2018 Rosé Taste Off!

A blend of Certified Organic Gamay, Côt, Cabernet Franc and...
Loire Valley - Sancerre

Winemaker Notes:
"The light rose coloured with a silver appearance tantalizes the taste buds beautifully intensity in sh...
Long Island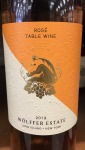 $16.99
$14.97
You Save: 12%
Shiny light copper in color. The aroma is filled with beautiful fresh fruit aromas. Fine peach, pear and some Rose petal...
Piedmont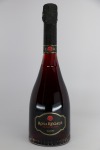 Provence
$11.99
$10.97
You Save: 9%
Winemaker Notes:
Owner Charles Bieler named this bright, salmon-hued summer classic after his daughter, Sabine-and with ...
Provence
$17.99
$15.97
You Save: 11%
Organic

A bright and pretty pale rose, like pink neon in sunlight, with a silver rim around the edge of the glass. The ...