Filtered Search:
32 products found, displaying products 25 to 32:
Normandy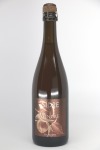 $14.99
$11.47
You Save: 23%
For autumn on the East Coast, you're just not going to find a more perfect drink than traditional, lightly sweet apple c...
Penedes
"Pale gold in color, this Cava has aromas of mature white peach, toasted bread and green tea with hints of lemon citrus ...
Penedes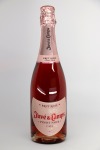 "The NV Pinot Noir Brut Rose, a non-vintage sparkling wine from Pinot Noir grapes, which is quite dark-colored, displays...
Veneto

"Raise a glass of this refreshing Prosecco that sparkles with fine effervescence. Aromas of white peach, grapefruit and ...
Veneto
$13.99
$11.97
You Save: 14%
Winemaker Notes:

"Light straw in color with bright yellow highlights. Aromas of golden apples with a hint of white peac...
Veneto
Semi - Sweet Sparkling Rose from Italy.

Founded in 1887 by Francesco Mionetto in the small village of Valdobbiadene, Mi...
Veneto

90pts-James Suckling:
Plenty of fruit and intensity with sliced lemon and apple character. Medium body. Fresh finish. Li...